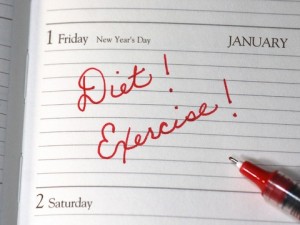 According to USA.gov, here is a list of the most popular New Year's Resolutions:
1)        Drink less alcohol
2)        Eat healthier food
3)        Get a better education
4)        Get a better job
5)        Get fit
6)        Lose weight
7)        Manage debt
8)        Manage stress
9)        Quit smoking
10)      Reduce, reuse and recycle
11)      Save money
12)      Take a trip
13)      Volunteer to help others
I am here at the computer on New Year's Day and glancing over that list above… and realizing that during this last year and for most of the 23 years of my hypnotherapy practice, I have helped clients achieve ALL of those resolutions… FREE themselves of old patterns and old ways of thinking, and develop new ways of thinking and new ways being.
With the Emotional Freedom Technique (EFT) they are able to "Let Go" and close down old brain pathways… and with Hypnotherapy, Guided Visualization, and Positive Suggestions create new brain pathways so they can think and act in new, healthy, and positive ways.
So, in this New Year of the powerful Water Dragon of 2012, I look forward with great anticipation to being able to guide and assist many new clients to create the life of magnificence that they want and deserve!
Namaste
Kay B. Heatherly
1 January 2012